You know that feeling when you take a really good picture and you can't help but be so proud? Well imagine if that was your job…and you take awesome pictures everyday! That's just a day in the life for our Photography Manager, Cara. When you're in the photography studio all day, it's important to be comfortable…but Cara never sacrifices comfort for style. She always finds a great balance of looking put together but easy-going at the same time. She likes to dress similar on the weekends, except change it up with a killer pair of heels. Speaking of killer heels, Cara has her eye on a pair now! Take a look…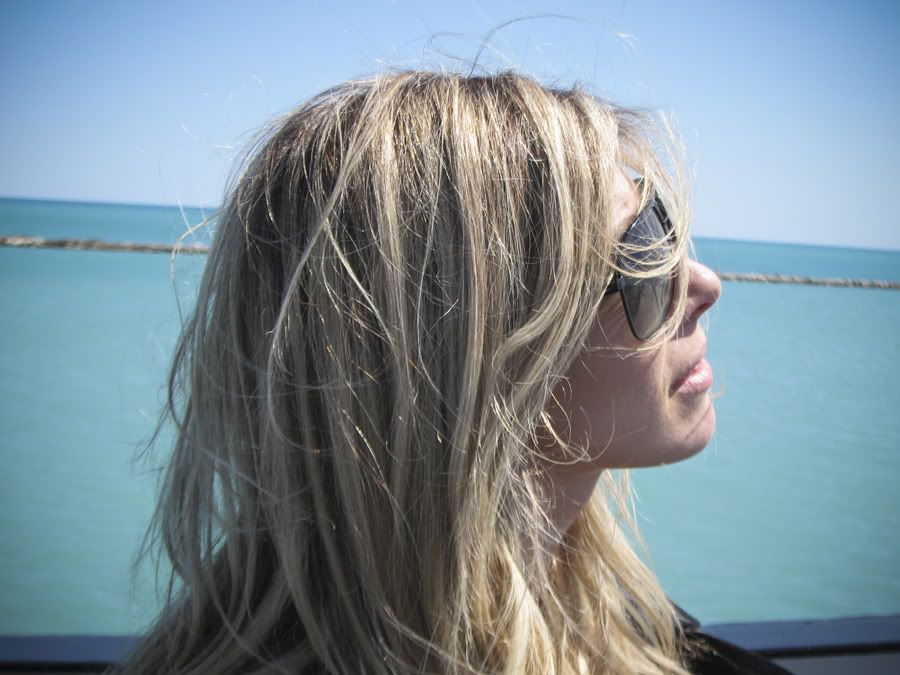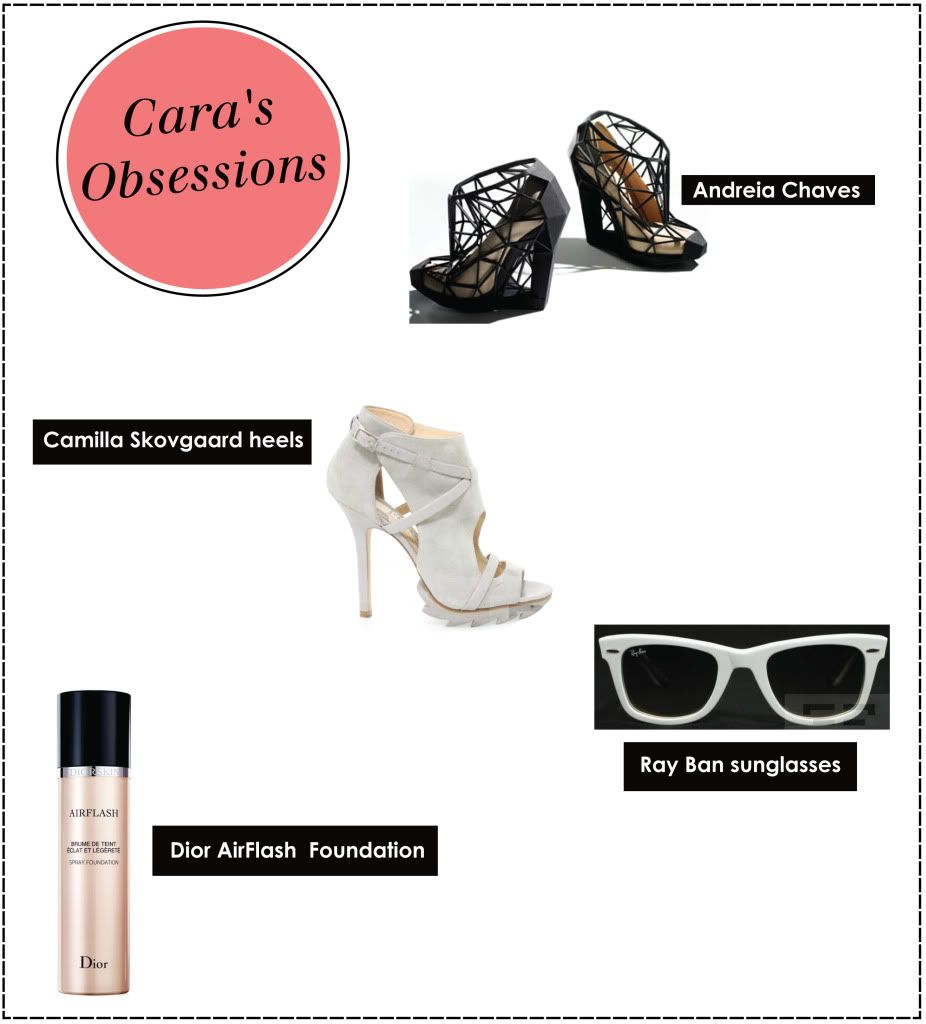 Favorite items from the eDrop-Off closet….
I have been wanting a pair of saw-bottom Camilla Skovgaard heels for quite some time. With athletic-inspired fashion being a popular trend this spring, I picture myself in these heels with sporty drop-crotch pants and a racerback tank.
These white Ray Ban Wayfarers are perfect for the summer and can be worn with just about anything your little heart desires. Even better? The ones on auction are brand new!
Collection she's loving right now…
My favorite collection right now is by Andreia Chaves. Her use of geometric shapes, textures and cutting edge designs make her shoes a pure work of art…on your feet. Maybe one day these made-to-order heels will be the luxury version of TOMS; with every pair you purchase, ANDREIA will give a pair of new shoes to a child in need…and that child is me!
Beauty product she can't get enough of…
May be old news, but I can't get enough of Christian Dior AirFlash Spray Foundation. It leaves a nice "airbrushed" effect that evens out your skin tone and makes your face look flawless. I'm just glad they sell this spray paint can in the city!