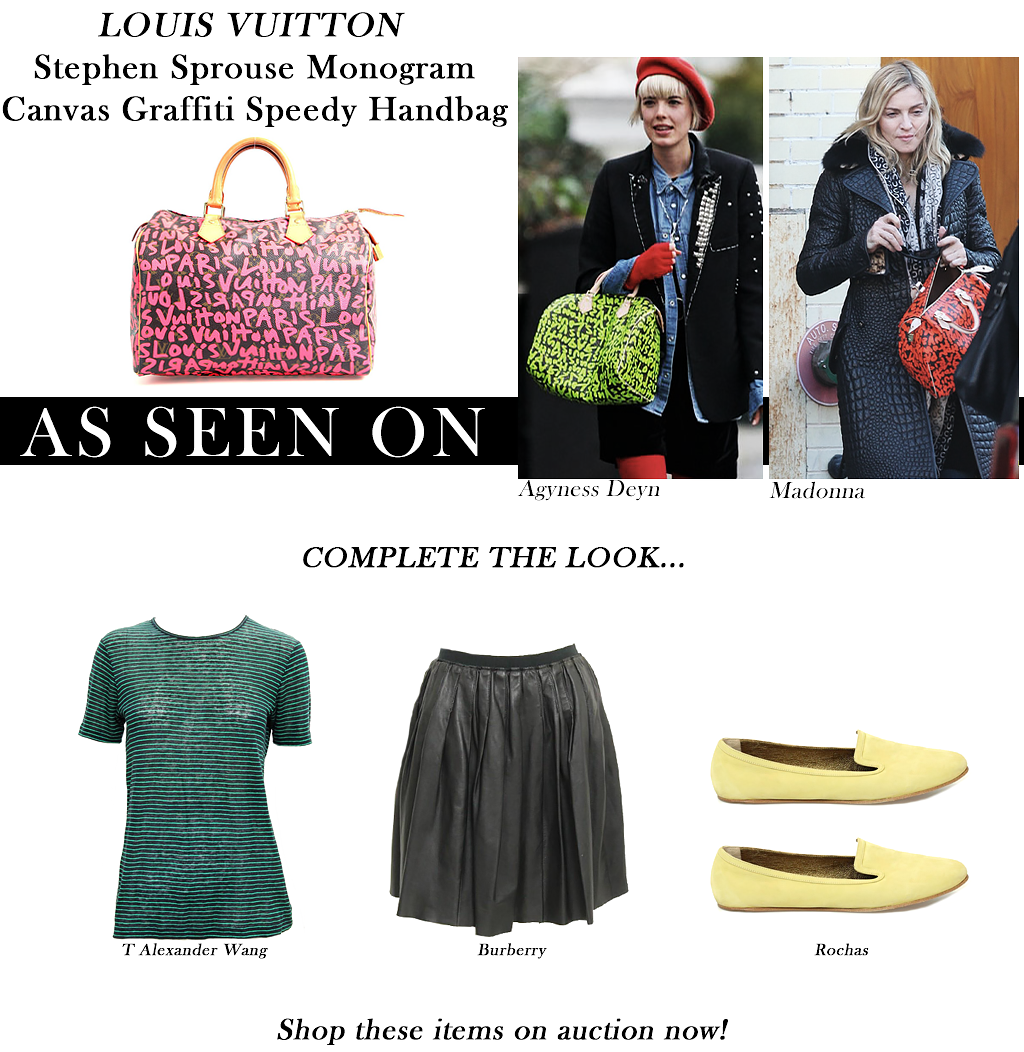 If you're looking for a great everyday accessory, our Louis Vuitton Graffiti Speedy will do the trick! The handbag was part of Marc Jacob's 2009 Graffiti Collection. The collection was inspired by the 2001 original Graffiti Collection Jacobs created with artist Stephen Sprouse. Sprouse was known for destroying the boundaries between fashion, art, music, and design. The new Graffiti Collection paid homage to the late artist.
Why graffiti? Jacobs wanted to create something new from the iconic monogram canvas by defacing it with a modern appeal. Sprouse had a passion for taking what he saw in the streets and elevating it with style. That's reason why Jacobs felt it was necessary to work with Sprouse on the Graffiti collection. The Louis Vuitton Monogram Canvas Graffiti Speedy Handbag was part of the collaboration's outcome.
Lusting over this product? Shop it at The Collection!
Complete this look with our:
T Alexander Wang Black & Green Striped Linen Short Sleeve Top
Burberry Brit Black Leather Pleated Skirt
Rochas Yellow Leather Flat Loafers