The theme of this year's Met Ball played nicely into what came down the red carpet last night. In the midst of some well executed punk couture was a whole mess of chaos. It seems party goers were sufficiently befuddled by how to work a punk look.
That being said, we must give credit to the fashion world for delivering the most exciting carpet of the year in a season that has been far too safe and boring.
Do you agree with our best and worst? Who made your list?

Sarah Jessica Parker in a Philip Treacy hat, Giles Deacon gown, and Christian Louboutin custom boots.
Long. Live. The Queen. SJP was our absolute favorite of the night! No one did a better job of embracing the theme while remaining true to their own style. We could easily see this getup tiptoeing into costume territory, but somehow, it just looks freaking cool. Bravo, SJP. BRAVO.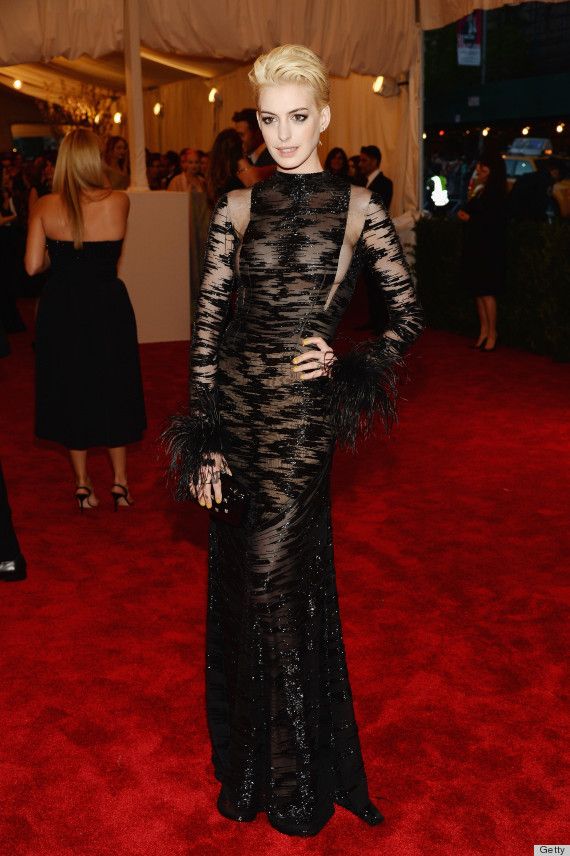 Anne Hathaway in vintage Valentino
To all ya'll Hatha-haters out there: this one's for you. Anne showed up looking better, hotter, and blonder (!) than ever last night. The dress was a perfect embodiment of the evening's theme in a subtle yet downright sexy way. After all the mad hate for the Hath this year, she was due for a moment – and we love, love, loved it.
Honorable Mentions: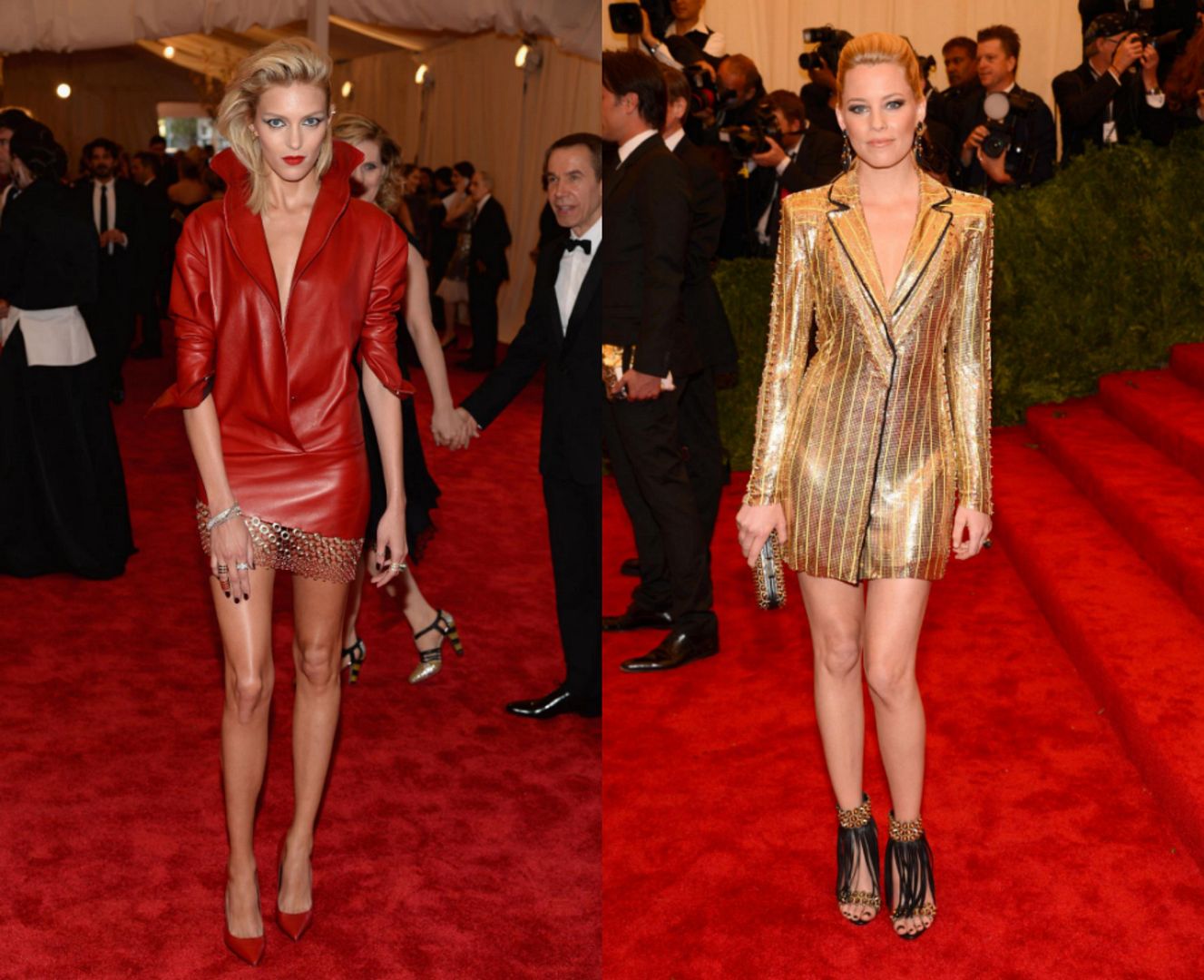 Babes in Blazers: Anja Rubik in Anthony Vaccarello & Elizabeth Banks in Atelier Versace
Note to selves: Blazer dresses are hot. That is all.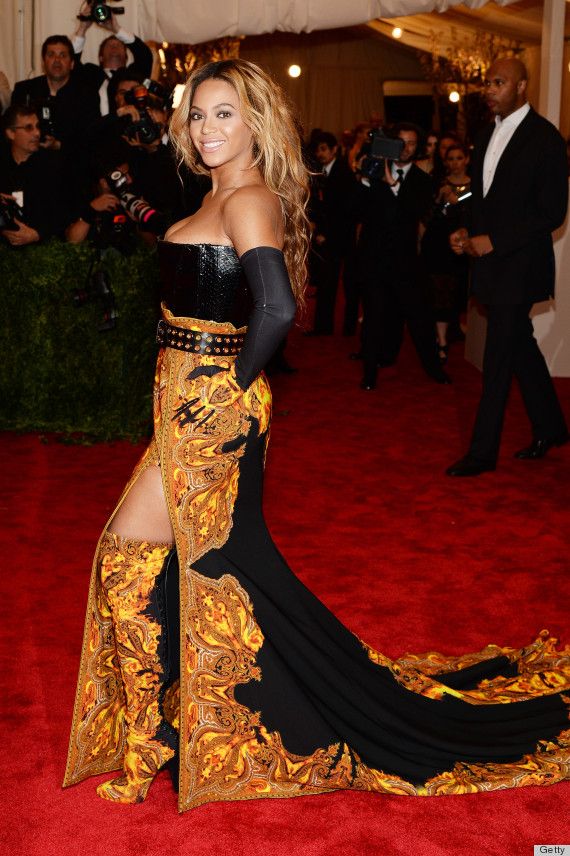 Beyonce in Givenchy by Riccardo Tisci
Our first thought was – who got fired from Bey's team for telling her the theme was Superheros? Just add a cape and she'd become Sasha Fierce, Diva Fireball Queen! The look could have been slightly better if she lost the matching gloves and boots…but only slightly.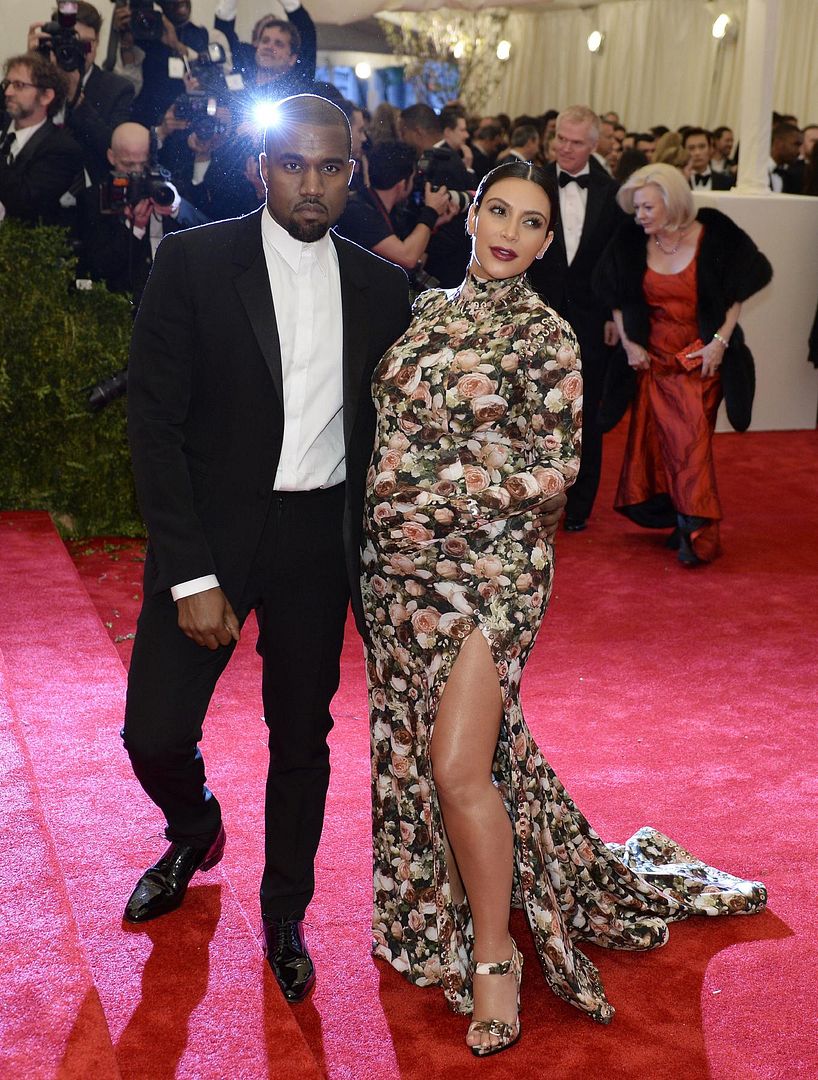 Kim Kardashian in Givenchy by Riccardo Tisci
It's hard to even know where to start. We could point out that she, like Bey, thought it would be a good idea to add matching gloves and shoes to her ensemble. We could point out that the shape of this dress does absolutely nothing for her. However, the most important point here is this: if you're already at the top of Wintour's Most Hated People list, you DON'T show up to her party looking like THIS. And now, photos of Kim next to couches, courtesy of Buzzfeed.
Photos via The Cut, & Fashionista