Looking for a trendy tote? Or one to wear year-round? Well, we have plenty of options! From the classic Hermes Garden Party tote to an edgy studded Furla bag, there's a carryall for everyone.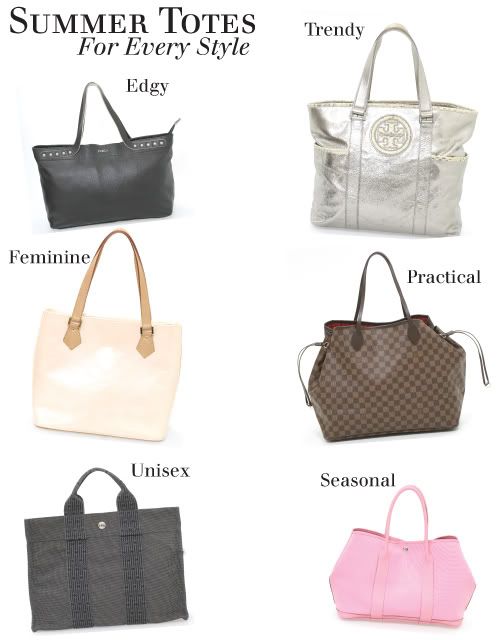 Click the links below to shop the tote that's right for you.
Edgy: Furla Black Pebbled Leather & Silver Studded Tote Bag
Feminine: Louis Vuitton Rose Florentin Monogram Vernis Leather Houston Tote
Unisex: Hermes Black & Grey Canvas Herline PM Tote Bag
Trendy: Tory Burch Silver Pebbled Leather & Python Trim Tote Bag
Practical: Louis Vuitton Damier Ebene Canvas Neverfull GM Tote Bag
Seasonal: Hermes Pink Canvas & Leather Trim Garden Party PM Tote Bag
Shop our full selection of totes here.
—
On a side note, if you're not familiar with where "totes amaze" came from then you must watch this.