What better to pair red soles with than red wine? We absolutely love the name of Jen Worman's blog and all of her stylish daily outfit posts. Red Soles and Red Wine just celebrated its one year anniversary (congrats Jen!) so we're very excited to have her as this week's EDO Edit feature (formally known as Guest Editor…we thought we'd make the title a little more fun). Jen started her blog to share her styling and fashion merchandising experiences and it's grown into one of Chicago's most loved fashion blogs. Previously a merchandise manager for various large corporate fashion retailers, Jen now owns and designs jewelry for t+j Designs.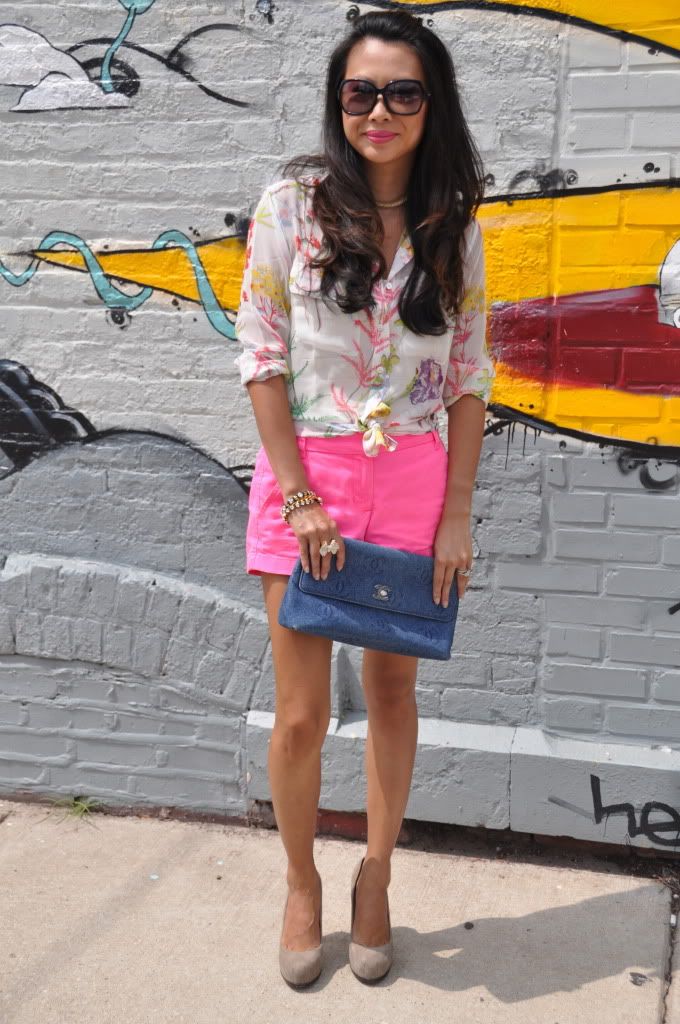 Jewelry designer, blogger and merchandiser…we're dying to see what she's loving from the eDrop-Off closet!
ED: Describe your closet in 3 words.
JW: Colorful. Ever-changing. Organized. 
ED: If you could only wear one collection for the rest of your life it would be…
JW: This question is too hard for me!  I loved Chanel's Resort 2012 collection, as I'm really into pops of bright colors right now. But I do love the casual and chic Isabel Marant Spring 2010 collection.
ED: Your go to outfit this summer..
JW: My go piece for summer is always dresses! I'm loving bright colors and printed dresses right now. They can be easily worn day into night by switching up the shoes and accessories. I tend to wear heels all the time, but now with the new baby I see some strappy flat sandals being my go-to for daytime.  
ED: Your ideal dessert?
JW: I could eat this everyday…Haagen-Dazs coffee ice cream with a slice of cheesecake.
ED: Favorite Chicago dining destination?
JW: I love food and  I especially adore Girl and the Goat. My favorite way of dining there is with my husband and 6 other friends at their big table. You can order and get a bite of almost everything on the menu.