The Girls of Lincoln Park is a fairly new fashion blog in the Chicago scene and we're very lucky to have founder, Lauren Nelson, as this week's guest editor. The blog is run by 4 friends who document everything from their favorite fashion designers and brands to notable chicago boutiques and charity events. Fashion, lifestyle and everything in between…you can find it on The Girls of Lincoln Park.
Wonder what Lauren's loving right now from the eDrop-Off closet? Check it out…
Who doesn't love vintage Chanel? It's a great size and the quilted black is classic. 
Wrap dresses are perfect for just about any body type. This DVF dress is also right on trend for spring…I'm loving the bold color and print.
These Christian Louboutin ankle boots are amazing. There's nothing I love more than a good pair of black booties!
I really like the style of this Tory Burch bag. Living in Chicago has made me develop a strong appreciation for cross-body bags.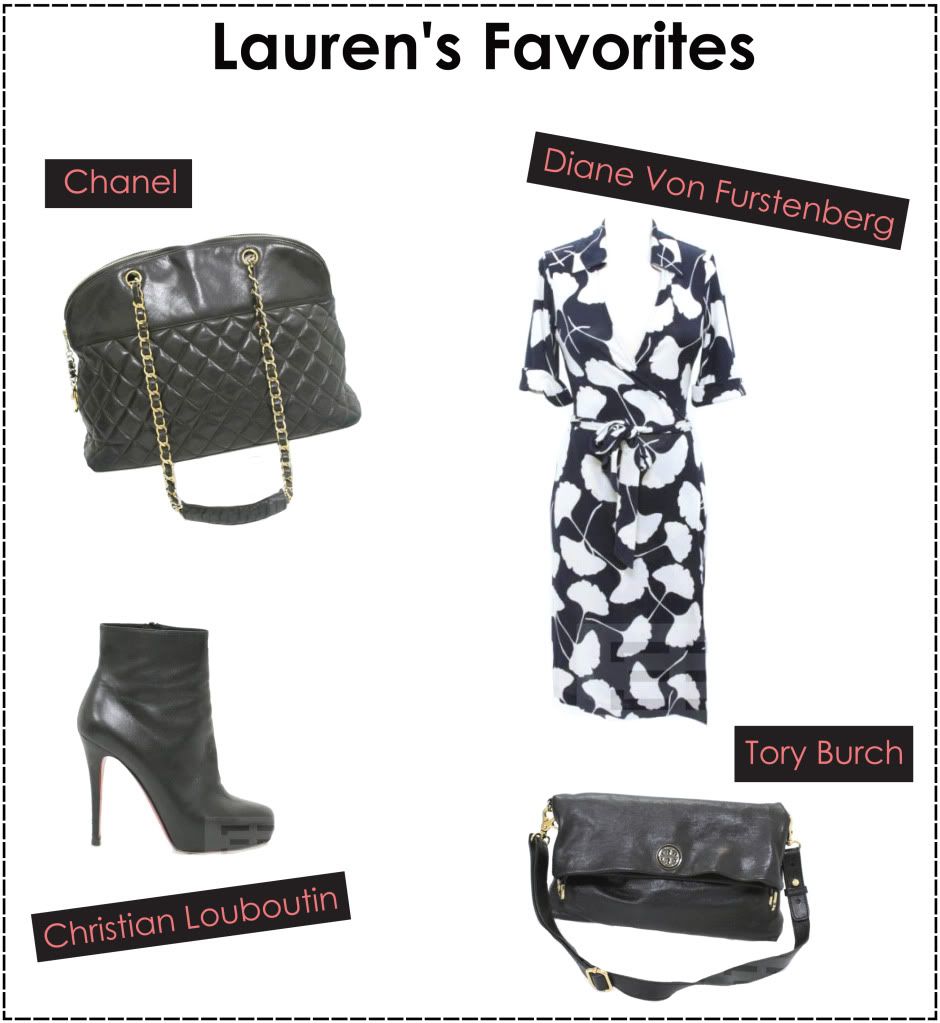 Even more Lauren for you…
EDO: Describe your personal style for us.
LN: It's so hard to nail down. I try to invest in classic pieces but I am never one to turn down a good trend. 
EDO: If you could go to one runway show anywhere in the world, what would it be?
LN: Chanel..Paris.. I mean this is every girls dream, right?
EDO: Must-read fashion book…
LN: I just finished By Invitation Only [by the founders of Gilt Groupe] and it's definitely a must-read. I'm very much into the fashion tech start up world and found the book very inspiring. 
EDO: Trends you're loving for spring…
LN: There are so many trends I am loving this season. Bold colors, print on print, and colored jeans are my top picks.
EDO: On the weekends, we can find you wearing…
LN: I have a really bad habit of wanting a new piece of clothing every time I go out, so most likely you will find me in a new top I purchased that week. My weekend uniform includes my Zara black and tan color block heels, some form of colored jeans, and a blouse. I also love a good statement piece of jewelry too. Luckily, I live with three of my best friends so 3x the closets helps me achieve a new outfit each weekend!