Earlier this week, eDrop-Off owner Corri McFadden was on VH1′s Big Morning Buzz Live to talk House of Consignment. Host Carrie Keagan was so fabulous she even gave us her Versace heels she wore on the red carpet for the People's Choice Awards. Even better? The proceeds are going to VH1 Save The Music Foundation!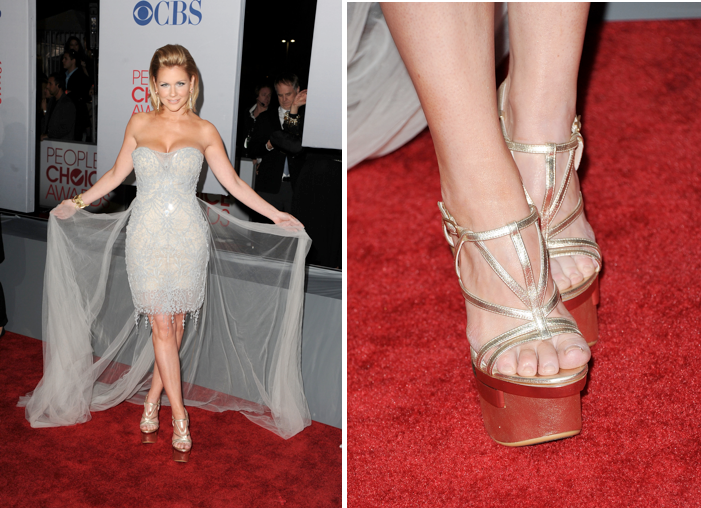 Click here to bid on Carrie's Versace Heels
Carrie has been hosting VH1′s morning talk show, Big Morning Buz Live for 4 seasons now. Covering everything film, music, fashion, tv and the web, Carrie does it with a fresh and fearless approach…which is why we love her! She's interviewed countless celebrities, and even produced and hosted two seasons of VH1 Classic's "One Hit Wonders;" the highest rated series ever shown on the network. We could go on and on about how many awesome things Carrie has done (co-anchored live Oscar and Golden Globe nominations, co-hosted the Critics Choice Awards, appeared in Reno 911!, and so much more) but we want to show you the Carrie beyond TV…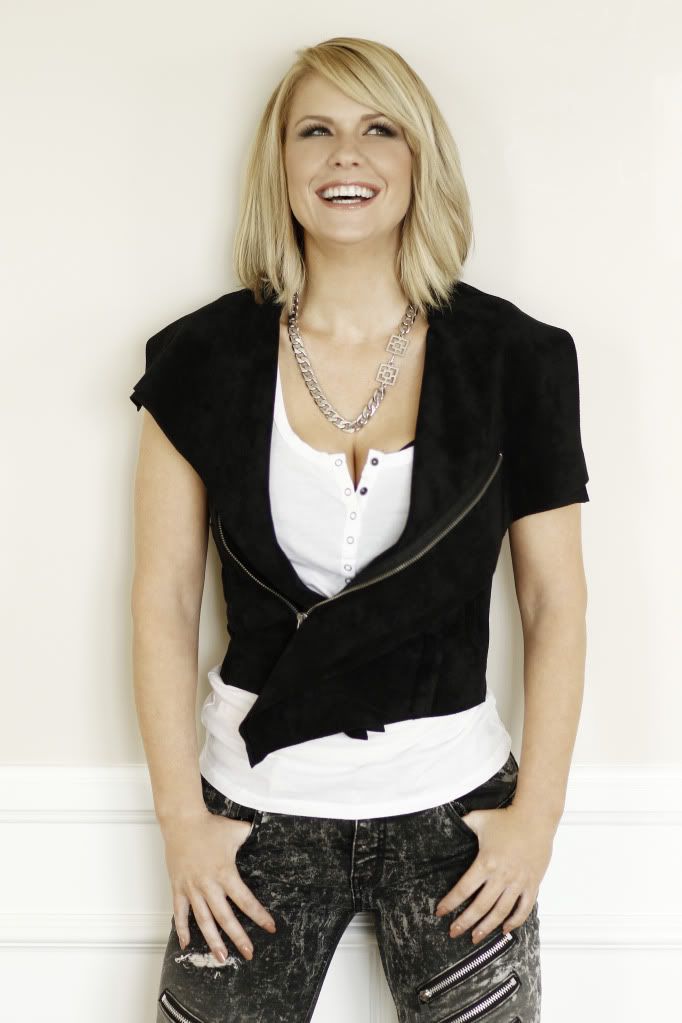 From her favorite designer to what's currently playing on her iPod, here's a look into the life of Carrie Keagan.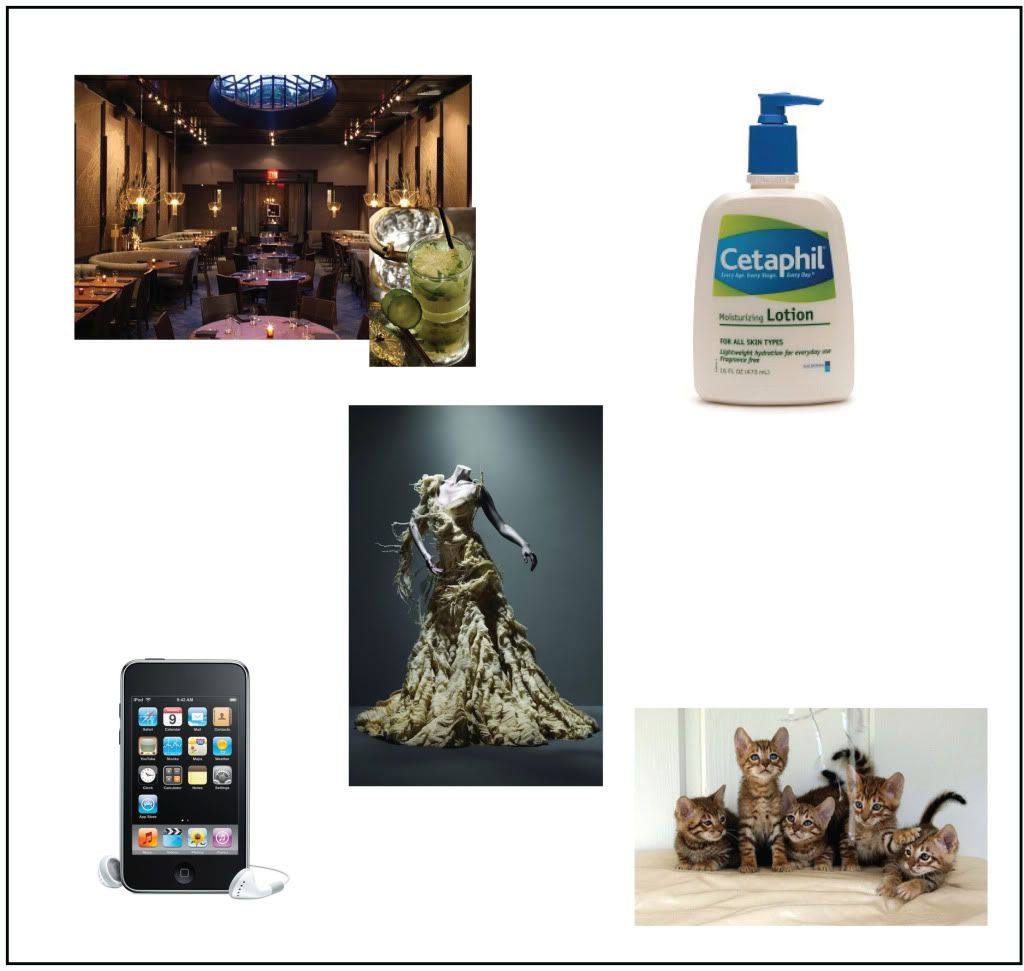 EDO: What's your favorite thing to do when you're not filming Morning Buzz?
CK: I love finding new and interesting places to drink in NYC. I would love to be able to say that I had a cocktail in every bar in the Big Apple. It's not really about the alcohol as much as it is the adventure of seeing cool places and meeting new people. New York has such an eclectic mix of cultures and I want to taste it all!
EDO: If you could only wear one designer for the rest of your life, who would it be?
CK: Alexander McQueen. I went to the Savage Beauty exhibit at the Metropolitan Museum of Art last year. The whole exhibit was breathtaking. There were even a few pieces that actually brought tears to my eyes. He was such a visionary. 
EDO: What's currently on your iPod?
CK: Now that I live in NYC I wear my earbuds everywhere I go. I can be seen jamming out  to Gotye, Skrillex, Exiles, fun., and The All American Rejects, just to name a few.
EDO: What's the one beauty product you can't live without?
CK: In a world gone mad…Cetaphil lotion.
EDO: If you weren't a host on VH1 you would be…
CK: Holed up in my house with 37 cats and a piranha.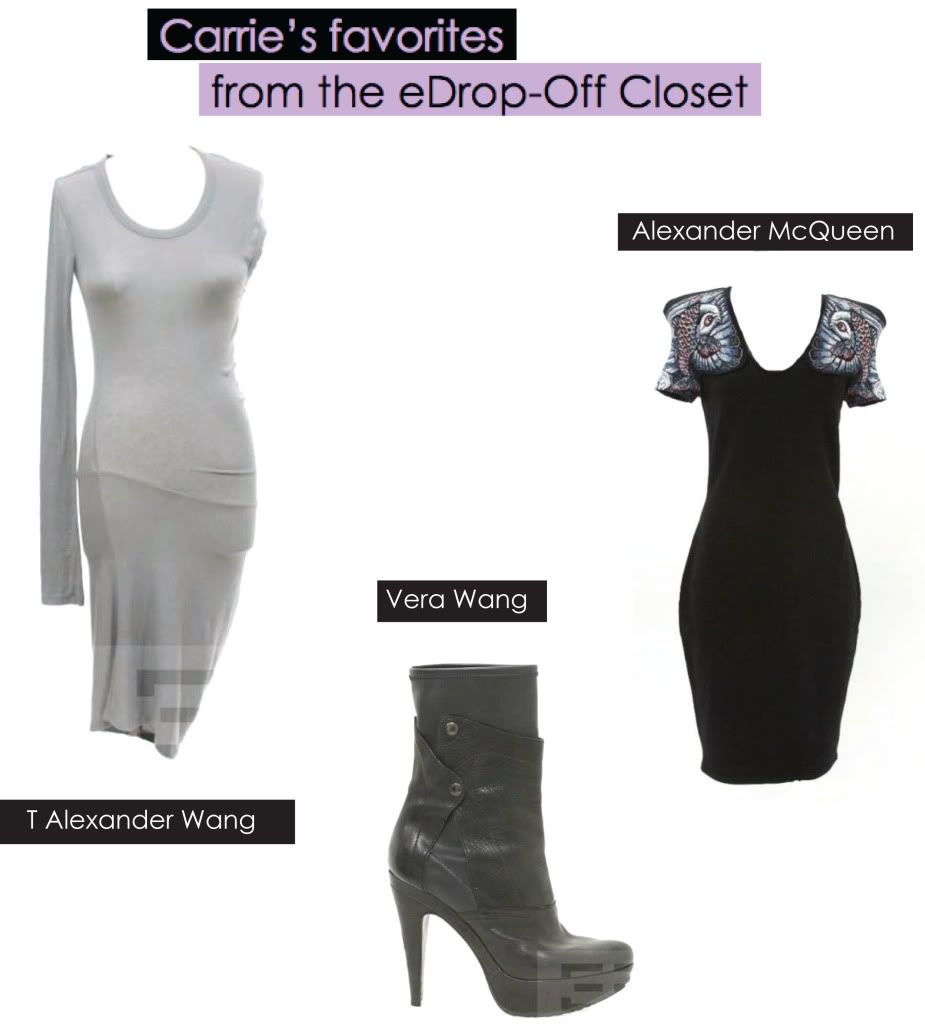 And for even more Carrie, here's what she's coveting from the eDrop-Off closet and why…
I would wear this T Alexander Wang dress everywhere! You can dress it up with a great pair of platform heels and killer jewelry or dress it down with sandals. It looks so simple and effortless without losing any style points. Not to mention total comfort.
These Vera Wang boots make my inner rock star bang its head. I love that they are tight on the ankle with a platform making them uber sexy on any leg.
This Alexander McQueen dress is the perfect little black dress… with a little pop of the unexpected at the shoulders!
—
For even more Carrie Keagan, be sure to follow her on Twitter and become a fan on Facebook.