This week, we wanted to highlight one of our talented client services staff members–Christy. Between her classic-with-a-twist style and her super nice personality, it's no wonder our clients love her!
After years of commuting, her personal style has developed into being effortlessly chic. She likes to look good but the outfit can't be too fussy. Her favorite part about working at eDrop-Off? Meeting new and interesting people…which happens most frequently in the client services department.  She loves getting to put a face with the gorgeous items we get here. And who wouldn't?
Wondering what Christy is obsessing over right now? From her favorite trends to what she's coveting from the eDrop-Off closet, check out her picks below.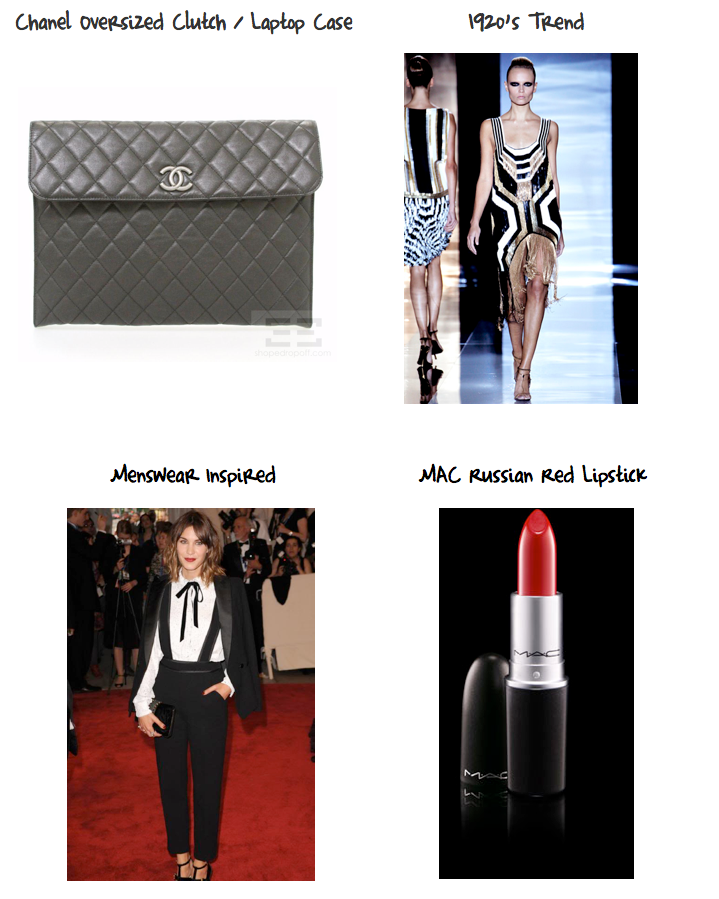 Her favorite item from our current auctions….
Hands down the Chanel oversized clutch/laptop case. I love this because I've been searching for the perfect oversize clutch and how can you go wrong with Chanel? I would wear it with as much as I could get away with.
The trends she's loving for Spring 2012…
Pastels and 1920′s fashion. Pastels are more of an approachable way to incorporate color into my wardrobe. And with movies like The Artist and The Great Gatsby coming out I'm sure that the roaring 20′s will be all the rage.
Beauty product she can't get enough of…
MAC's Russian Red Lipstick. It's become sort of my signature color and a red lip adds a bit of old Hollywood glamour to any look. Plus, the color lasts all day so I barely ever have to reapply!
Look she loves…
I have always been a fan of menswear-inspired fashion. I've since realized that I own many button down shirts and I've been pairing them with scarves knotted like bow ties, finished off with some oxfords.