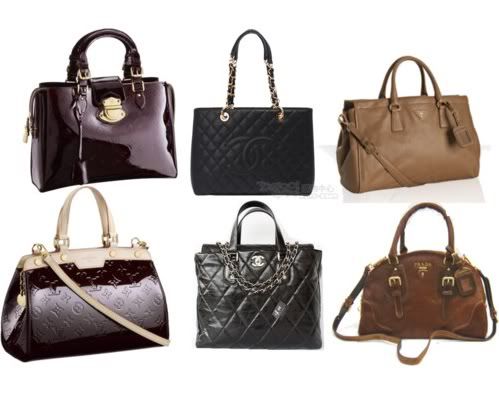 Can you tell which designer bag is real and which one is fake?* With technology improving it is getting easier for people to reproduce knock-off designer hand bags. It's already hard enough to tell if something is authentic, but when you are buying online with only pictures to look at, it becomes nearly impossible!
eDrop-Off is a great place to buy some of the most sought after new and used designer items because not only do we guarantee the authenticity of everything we sell, but we've just launched an Authenticity Guide to help you understand how to buy authentic designer merchandise as well.
We have put together a comprehensive authenticity archive of some of the most popular handbags available. Before making your next purchase, take some time to browse through each of the designer names and become familiar with the markings and characteristics unique to their designs.  With eDrop-Off's Authenticity Guide, you can now buy online with confidence!
*Louis Vuitton: top is fake; Chanel & Prada: bottom are fake.